Manee Sawud Epi. 2 Quick Review COMPLETED!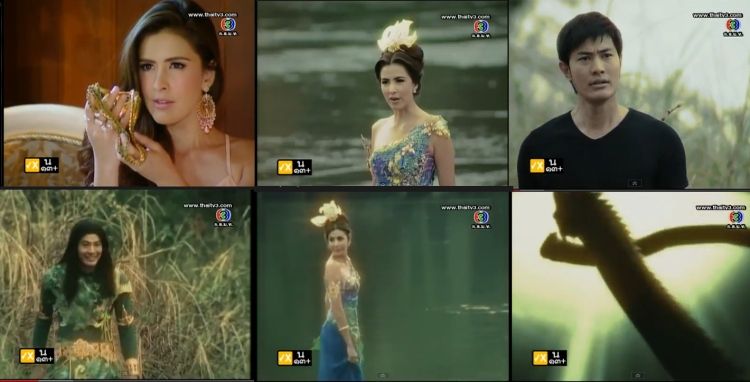 From youtube
Wow.. Rita was born to play roles like this; a beautiful queen in a fantasy lakorn all dressed up in her beautiful, mystical and elegant fantasy gowns. She is indeed beautiful! And her voice is just so sweet! I love looking at her classy poise and the sensual and sexy way that she carries herself! By the way, you guys need to excuse me. I'm a little rough on the edges with fantasies, whether they're Thai or American, when it comes to fantasy storyline, I get confused easily! So please bear with me until I get the hang of this lakorn.
Okay.. when it comes to subahn, I'm not exactly sure what he is. I think he was a mythical bird from the fantasy world?? I don't think he is a Naka. But anywho.. all I know for now is dude is a bad guy. He got that guy killed, but pretends to be a good guy and does a press conference that the officials will investigate and bring the killer to justice.
so the police arrived and they start their investigation as to who killed that man in the restaurant. Chai tells Sith that it was weird how Ouraka and that strange man disappeared after all the chaos.
So Sith and Chai tries profile the killer(s). The next day, chai holds on to Ouraka's scarf. Chai also thought that it was so strange how no one seemed to see Ouraka that night at the hospital.
Na, Chai's little sister approaches them and retold the story of that night her friend Lerdee was at the club… she saw the dead man freak out that there was a snake in his car! And once the snake disappeared, all of what is left is a silver scarf, the same one that chai is holding.
Meanwhile.. Ouraka plans on showing Chai his past life with her. That night, Chai was taking a nightly stroll… as he was strolling along, he couldn't help but think of Ouraka. Then the gardener calls him to look at strange animal tracks… they resemble a naka track. Just then, Chai get's attack again by a phantom snake entity.. and that's when his uncomscious went into a dream like state .
In the vivid dream,, he approaches the riverbank.. he sees Queen Ouraka .
"what are you doing there?" he questions ouraka.
"this is my home… "
"your home???"
"yes.. and this was once your home too… "
"my home?? I don't live here!"
" you don't remember.. it's okay. I will help you remember…"
that's when Chai sees two people running.. they look like King and Queens frolicking happily… the King was Chai. Lord Putchakane chasing after his Queen. they both enter the water and turn into Nakas!  The two Nakas swim together intertwining happily…
"Naka Lords???" Chai questions as he watches in shock.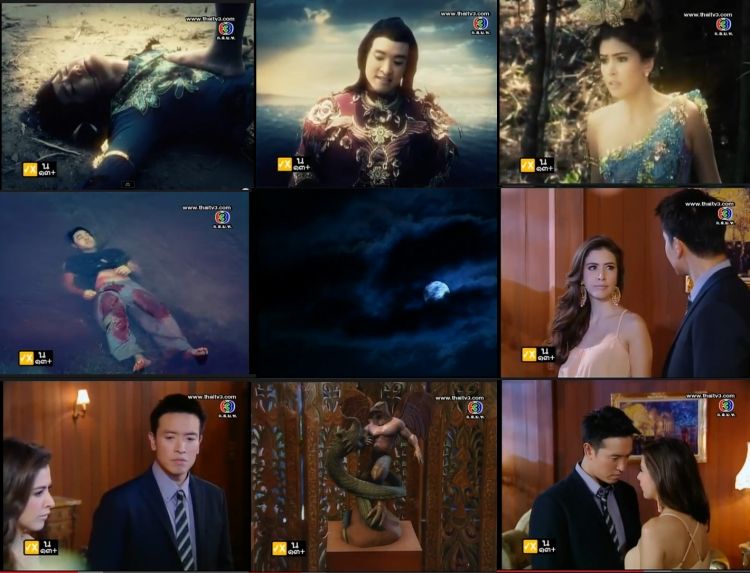 Queen Ouraka wants revenge on the evil Bird Lord, Subahn. while she and hert King were swimming happily in the ware, the Bird Lord picks up the Naka King with his peak.
Then a battle ensued resulting in the death of the naka King. Queen Ouraka witnessed her beloved murdered by that evil Bird Lord.. and so that is why she wants revenge on him by making him fall in love with her and then hurting him in the end by not loving him baxk and using him to get her beloved Putchakane back!
Ouraka's charms are working on Subahn because he is head over heels for her and is determined to make her his lover!
As Chai watches himself get killed by that evil bird.. the human chai moans out in pain.
Subahn doesn't waste anytime.. he visits Ouraka at her home. Subahn takes a tour of ouraka's home and thought it was interesting that she has mythical statues and figures.
then when Subahn saw a figurine of a big bird killing a naka… he felt intense and heated .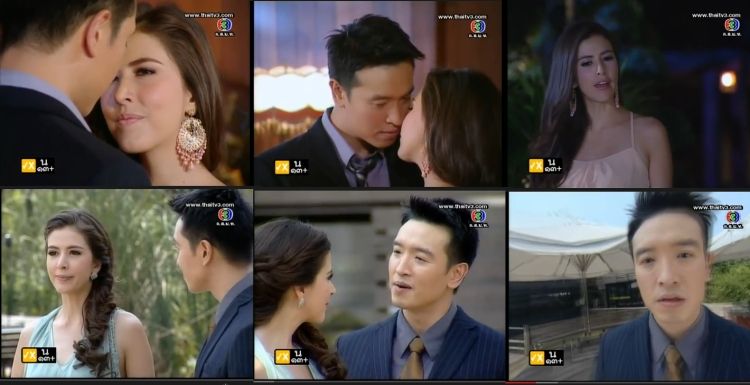 Ouraka tells him how… living without your beloved is worst than death itself.. of course subahn had no idea what she was talking about. So Ouraka continues to entice him. she flirts with him and things get heated and hot! subahn and ouraka were about to kiss but was interrupted by cries of his bodyguard .
Onnce subahn leaves, Ouraka vows to make Subahn fall so deeply in love with her and then kill him !
~~~
The next day.. subahn is anxious to see Ouraka again.. he must see her! It's like je can't get enough of her. so the two goes to a water park.
Ouraka expresses to subahn that she loves water and this place is beautiful. Subanh admits that he hates water, so Ouraka puts him under a trance that since he loves a woman that loves water.. he must love water too. And so she puts him under a deep trance and calls him to the water.
Subahn walks like a mind controlled zombie into the water.
subhn is now submerged under water. he is powerless as Ouraka's snakes constrict him! Ouraka orders the snake to wrap around him till he dies! She was about to have her revenge, but ironically… the person who saved subahn from the snakes' grips is Chai… the naka he killed in their mythical world.
"you are stubborn!" ouraka utters as her snakes let go of subahn when chai jumps in to help.
ouraka's bodyguard or friend or whatever he is warns ouraka that she is doing a very bad thing by harmong these humans that doesn't know anything! If it wasn't for chai, Sith would have died along with subahn because sith jumped in first to help subahn.
ouraka refuses to acknowledge that she is doing bad and vows to get her revenge on subahn… no matter what it takes!
meanwhile.. sith and chai tries to figure out how the hell subahn got in the water… they drive to ouraka's house, but they couldn't find it. Ouraka conjures up the house only when she wants to be seen, When not in human form, ouraka is in her water kingdom.
subahn's uncle, Nat's dad sees visions of subahn and feels that he is danger, so he warns subahn and even gives subahn a sacred necklace to scare bad things away. Subahn accepted it but thought it was ridiculous so he takes it off.
~~
meanwhile.. weird things keep on happening to chai.. he was just looking at a ring when suddenly it turns into a green emerald. that night he had a dream again…
dreamed of king naka getting killed … but before he died, he spit out a green emerald.
~~
there's another fancy party where a rich lady is opening a new shop. the rich and powerful are invited.
Phoebe took this time to be photographed with chai pretending like she was his fiance. Just then, the crowd go wild again when Queen Ouraka arrives!
the host of the party welcomes ouraka. that's when ouraka presents her own jewels. The crowd gasps as she uncovers two emerald rings.. and then ouraka unveiled her emerald necklace when she took off her scarf. The necklace was a symbol of her being a Queen Naka from the water kingdom.
Once chai saw that, he goes into another sleeping trance and collapses. He has another recurring vivid dream.. he approaches ouraka as she was crying..
"hey you… hey… .." he calls out and touches her arm and that's when he awoke. everyone surrounded him .. everyone was silent and polite while phoebe overacted and acted overly worried!
everyone including chai's mom starts to wonder who exactly is Ouraka?? and where did she come from??
End Of episode