Manee Sawud Epi. 8 Quick Review COMPLETED!
From youtube
I don't know you guys…  Sometimes I find myself rooting for Subahn! Anyone rooting for Subahn?? I like Putchakin and all, but he's so weak and ditsy sometimes. I'm getting bored with him. I'm waiting for him to prove me wrong! Subahn is the only one who doesn't care what or who Ouraka is; he just wants to love her!
Sith is getting on my nerves. Why can't he just let Putchakin be a man and deal with his own shit?? Sith is babysitting Putchakin as if he is a little boy. But anywho…
Sith is obsessed with Putchakin and decided to wait outside of Putchakin';s room just in case he walks out to play in the water again. so late at night, he falls asleep or so he thought?? That's when he hears a creepy woman crying sitting in front of the river.
He approaches her and asked her what's wrong.
"my lover is lost….. " the woman utters,
and then to sith's horror, that woman is ouraka. she grabs him by the neck and commands him to stop butting into her business and do not dare take putchakin back to the city.
He wakes up coughing and holding onto hos neck.
He tells nat that his dream was so vivid.. and that he wonders if ouraka really attacked him? but nat persuaded him that it was just a bad dream??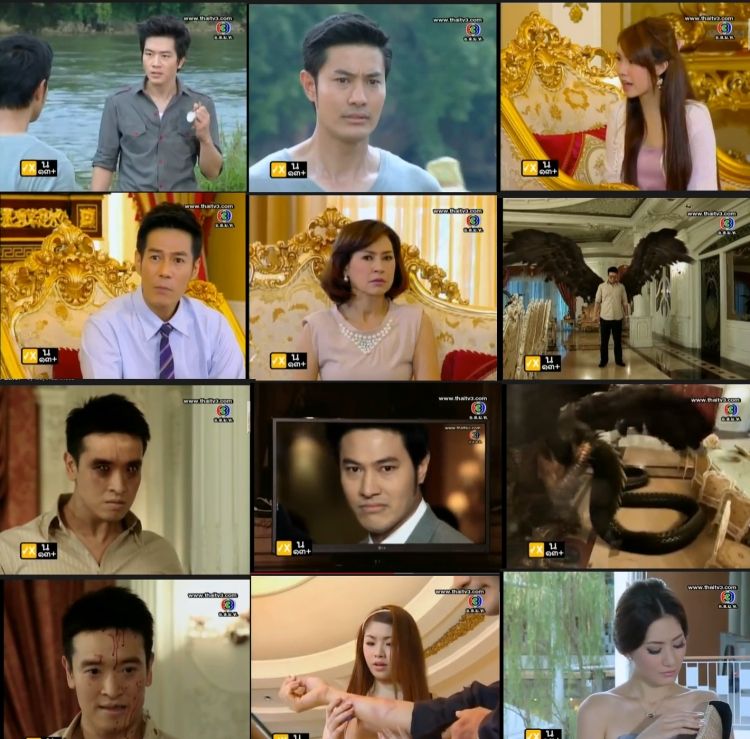 Sith, Putchakin and Nat goes to survey the area where Sith dreamt that he fought with Ouraka… but what seemed like a dream is now a reality because sith found his watch and Naka tracks!!
Now everyone is confused and is more curious as to what or who is Ouraka!
ding Ding ding! The only smart one here is Na, Putchakin's little sister. She suggest to her uncle Pinkan and Mom that maybe.. Putchakin aka Putchakane was really a Naka King in his past life????
Pinkan was suspicious, but her mom refuses to believe and vows that no one can take Putchakin her son away, she will not allow no one, not even Nakas to take her son!
Subahn on the other hand is so consumed with hatred that while he was watching a video of the very first time Ouraka was introduced, he sees Putchakin give him a challenging smirk. he was so consumed with hatred that all of sudden, he feels his body turn into a Bird!!!
And Putchakin turned into Putchakane and runs out from the TV as a naka and there they enter a battle! subahn keeps scratching putchakane and he wins the bloody battle! Blood splattered all over his face…. and then he snapped back into reality and sees blood all over his hands. He shattered a glass in his hands as he sat there and sees visions of him and putchakane.. it was like a dream.
The next day, as Na was serving her brother, she noticed scratched marks all over him. He says he had a vivid dream, but it didn't hurt.
so Na and her friend tried to figured out what happened to her brother and thought maybe perhaps a girl did that to him?? possibly Phoebe.
there was a lot of tension during the charity ball meeting. Subahn and Putchakin kept eying each other. And then things got more intense when Ouraka's name was mentioned . She will be putting on a surprise show!
Phoebe and her Mom was jealous that both men grew anxious once they heard Ouraka's name. so Phoebe and her Mom now thinks that Ouraka must have some kind of love spell on both of them.
Meanwhile.. the ninja has been hanging around stalking subahn's every move. subahn swears that he will have the Ninja's head if he hurts Ouraka!
The only person who knows what Ouraka really is .. is Nat's dad. he is a holy man and can speak with Ouraka mentally. meanwhile, Yomana warns Ouraka that the show that she is about to put on should have limits. The humans cannot know everything.
~~
so it's the day of the charity ball… everyone is anticipating the surprise show from Ouraka. The show starts with a parade of ancient dance and a presentation of … a Naka!!
Phoebe and her mom plots to get Subahn and Putchakin away somehow. They think that Ouraka will put a hold on those two men.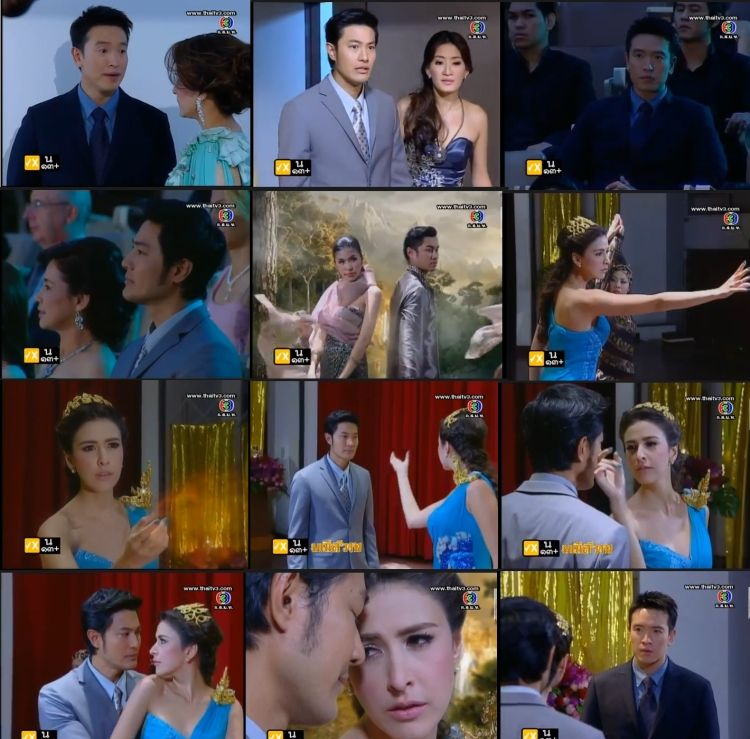 phoebe and her mom are so pathetic! the mom goes to subahn and summon him to go with her to look at the situation back stage. she claims this and that isn't right, but subahn isn't a dumb fool. He excuses himself ad goes back to the party.
As for Phoebe, she goes to Putchakin and tells him to go with her backstage and tried to distract him, bit he too wasn't that dumb and goes back to the party. Just then the show started. everyone takes their seats!
The stage opens with slithering snake like dancers. They slither around a shrine and then out comes the queen naka, Ouraka. (wow she is beautiful !)
Ouraka does her snake dance and like a snake charmer, she calls on Putchakin with the wave of her hands. he is under a trance and walks onto the stage.
Putchakin approaches her as ouraka calls on him to bask in the ambiance of love with her. She wraps his arms around her and their eyes met. Their tragic love was so sweet and painful. Ouraka stays in his arms sorrowfully… and then, subahn is drawn to the stage too!!!!
"stop! leave us a lone.. let us love!" ouraka orders subahn.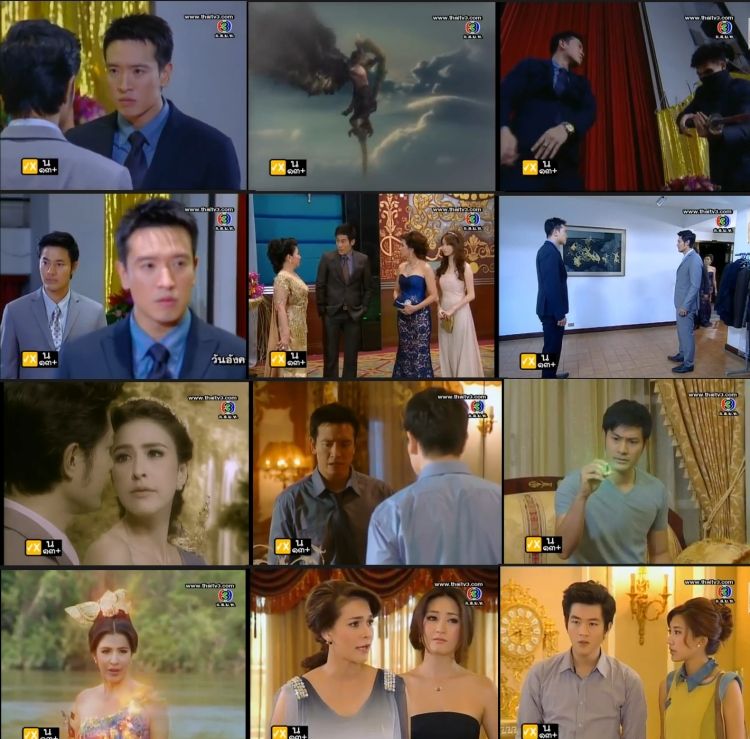 "you guys have no right to love! ouraka is mine!" subahn barks and then swings ouraka to the other side of the stage as he and putchakin stare at each other . A scene of their battle flashes back as they stare each other down… but then that damn ninja interrupts the show.. he is about to attack subahn.
"watch out!" the bodyguard calls out.
the ninja tried to kill sunahn with the sword but subahn caught the blade and send that ninja flying! the ninja was injured so he quickly runs away.
Then one of the dancers hit the gong and everyone snapped out of the trance!! subahn and putchakin was confused, what the heckl were they doing on stage???
after the showm everyone felt weird.. it was like they all were under a trance. And what's weirder is that ouraka is gone. subahn and putchakin meets face to face, that's where they told each other that they don;t feel like humans for some odd reason.
after that, people assume that ouraka put a spell on everyone!
later that night . putchakin and subahn kept thinking about the show.. Putchakin tried to figure everthing out.
"putchakin… putchakane??? he questions.
Ouraka sees this and was happy that putchakin was interested in finding out and soon he will remember her… hopefully.
Meanwhile.. Phoebe and her mom decided to make ouraka look bad. They go around telling sith and nat that they know for sure that ouraka is doing black magic and she is a monster,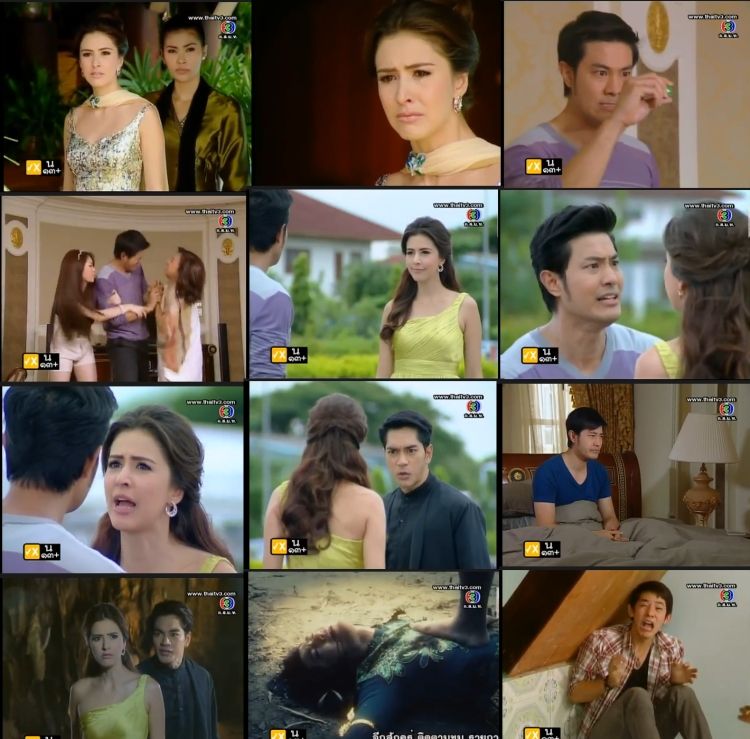 ouraka is disgusted that humans are so curious of her but yet scared of her and they love to talk about others but yet they don't mind their business, but then ouraka got really sad putchakin seems to not want to remember or accept his past… as if he is dying it.
speaking of which, putchakin got pissed and thinks that ever since ouraka came into his life, strange things start happening. So he tried to destroy the green crystal! Lucky thing Na and his Mom stops him. and then freaking guy storms off to go confront Ouraka.
On the way there, his car broke down… but surprise surprise, ouraka appears.
her knowledge of his anxiousness to see her annoyed and angered her. He grabs her and demands to know what the hell is going on with him. Just as she was about to tell him his past and who he really is, Yomana appears and stops her. Yomana grans her and they disappear into a realm hole. Putchakin was shocked but then… they made him wake up to make it seem like a dream!
in the snake realm, Yomana warns ouraka that she was about to do such a bad thing… about to go against the laws of heaven and karma, to let a human know who they were in past life will bring chaos. And considering the painful way he died when he was a naka, bad things will happen if he remembers!
Sith takes Putchakin to go see the guy that used to attack him, the guy that worked for sia. That guy is now crazy and keeps talking gibberish about snake monster and then sith and Putchakin was alarmed when he mentions the name ouraka!
now.. subahn on the other hand, is embracing his past. He expresses to his bodyguard that he didn't believe in past lives, but lately he doesn't feel human. He feels like he's a bird. And then he expresses that he never had to bow down to a woman before, but for ouraka.. he is willing to bow down and steal her away from Putchakin!
Nat is getting increasingly curious and scared. She vows to not go near Ouraka again but can't help wondering about ouraka. And so she decided to do what her dad told her. Relax her mind and meditate and she will learn the truth. It took a few tries, and then finally…. Ouraka appears before her.
End Of episode